ACFA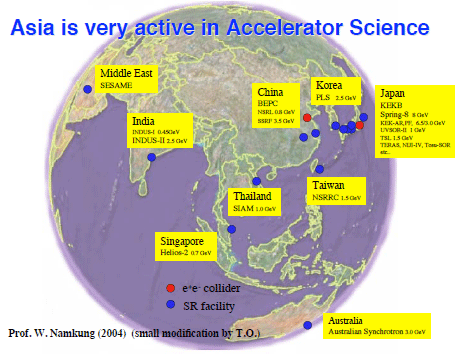 ACFA was officially established in April, 1996
Responding to the joint call of Professor Z.Zheng, Director of IHEP, and Professor H.Sugawara, Director General of KEK, an informal meeting was held at IHEP/Beijing on Aug.16, 1995, in order to discuss about a proposed new organization called ACFA (Asian Committee for Future Accelerators).
The first Plenary ACFA meeting was held on April 8 and 9, 1996 at PAL (POSTECH/ Pohang/ Korea), where the ACFA Document was approved.
Purpose and Guideline
The primary purpose of ACFA shall be to strengthen regional collaboration in accelerator-based science. In particular, ACFA seeks cooperative ways
ŸŸ■ To facilitate efficient utilization of existing human and material resources,
■ To bring up scientists of the next generation, and
■ To encourage future projects in Asia and to make recommendations for them to governments.
ACFA will carry out its business according to the following guiding principles
■ ACFA is open to any active region in Asia which is willing to contribute to the advancement of accelerator-based science.
■ ACFA is not intended to displace or supersede any existing organization.
■ ACFA will closely cooperate with ICFA (International Committee for Future Accelerators).