About Us
The Asia-Pacific High Energy Physics Panel (AsiaHEP) was established in 2012 to promote the activities related to high energy physics (including theoretical and experimental researches on particle physics, nuclear physics, astrophysics and cosmology, and application) in the Asia-Pacific region.
High energy physics research in the Asia-Pacific countries/regions have historically been conducted country-by-country or region-by-region, and basically funded by the respective funding agencies; thus it has been difficult for the Asia-Pacific region to develop regional strategies for high energy physics.
The Panel hopes to play a major role in realizing regional harmonization and coodination of the high energy physics/particle physics activities.
Our Mission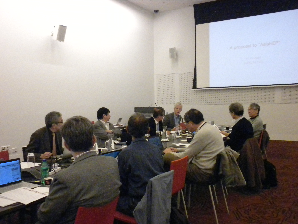 We will
monitor the HEP activities in the region
understand the priorities and constraints in each region
discuss common regional issues
promote cooperative activities among the organizations/communities in the region
Our Vision
We hope to
contribute to building up a strong cooperation among the member countries/regions
assess the possiblity of developing common strategies of the Asia-Pacific region
deliver voices of the Asia-Pacific-Oceania communities to the world
Our Value
We should be a body to
contribute to creating a mutual support structure among the countries/regions
help organize and coordinate conferences, schools and workshops for fostering next-generation scientists in the fields
make scientific/technical recommendations and give some additional perspective to HEP related organizations/communities through the academic backgrounds